I have been plus size for as long as I can remember.
My wardrobe has always something that has always felt external to me – full of items I may not have liked but bought because it was in my size and I didn't have other options. I loathed shopping for clothes because we would have to pick whatever was the most "flattering" on my adolescent figure, which usually meant shopping in the women's section for clothes that were way more mature than I wanted. Shopping has been one of the banes of my existence, done only out of necessity or because I was with straight-sized friends who needed someone's opinions in the dressing rooms.
Clothing has been a source of shame in middle school, high school, college, and well into my mid-twenties. Case in point: what was my mother thinking, dressing me in this jacket/dress combo?
Enter my sewing story.
I began sewing in 2015 while I was working with Girl Scouts. My coworker and I decided to dress as superheroes and visit troops selling cookies in our service areas. I decided that it would be a great opportunity to buy a sewing machine, some fancy fun fabric and make capes. While the costumes didn't quite work out as planned (we ended up just tieing them around our shoulders), the experience sparked a desire to learn to sew and to see if I could make my own clothes.
I bit the bullet and decided to take my measurements, something that was terrifying because of the weight attached to those numbers. Armed with bust, waist, hip and bicep measurements, I made my way to a local craft store only to find that none of the patterns included my hip measurements or would be too small in other areas. I defeatedly bought a few styles that I liked, just to have something to practice with. I tackled a retro styled dress for a family member and made a few practice garments out of knits that never made their way out into the real world.

I dove into research in the sewing community about what people like me did when faced with similar situations. Over months of browsing, I started seeing tips and tricks for what Big Four pattern companies to watch for, and which designers in those companies were ones to purchase. Connie Crawford for Butterick and Ashley Nell Tipton for Simplicity were huge stash builders for me.
I also started to see indie companies that were popular among straight-sized sewists and where to find similar styles when their size ranges weren't inclusive. The world of tailoring and fitting opened up even more possibilities, and seeing alterations like FBAs and sway back adjustments – two things that I always had issues within RTW but never knew I could adjust on my own.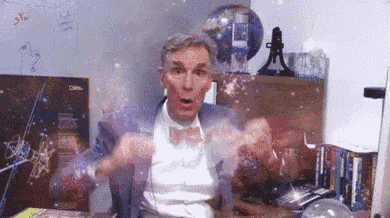 I've learned a lot about sewing as a craft because of the barriers I've had as a plus-sized person in the community. I don't think I would be as intentional as I am in my sewing decisions if I didn't know what to look for in a pattern, in the qualities of fibers and fabrics, and how to mold all of that into my personal preferences.
Learning about garment construction has been a big part of accepting my body and it's shapes and measurements. I know how to read size charts and seeing how wonky ready-to-wear sizing truly is has helped demystify shopping because I can gauge my size against an arbitrary store number. I also know the true value of constructing clothes because I know most anything I find in a store, I can make at home and it won't fall apart. Lane Bryant, I'm looking at you and your $70 cardigan whose neckline fell apart after a few washes!
Sewing puts the power back in my hands to decide what I can wear, how I look and how I present to others. It makes it simpler to embrace myself for who I am rather than how I look and how others perceive me.
Case in point#2 – my ideal everyday personal style is somewhere between casual comfort and Ms. Frizzle. I love knit fabrics for the stretchy comfort and ease of wear and gravitate towards quirky color schemes and novelty prints. I *needed* to make something when I saw that D&H Fabrics Co had an Art Gallery print in Dinomania in their shop.
Tammy from D&H Fabrics was kind enough to send me three yards of the cotton spandex dream fabric for a make for the #sewingisforeveryone campaign. It is so soft and has a beautiful weight while still having a beautiful drape, and it washed up great with minimal shrinking. The muted green tones stayed colorfast and are such a great color for my wardrobe, which has a lot of neutrals.
I went to my tried and true Do it Better Yourself Club patterns and grabbed the Nicolette tee pattern. DIBY is an amazing indie shop that has sizes from 0 to 36, and has a myriad of sewing patterns that I scoop up at every release. The instructions that come with every pattern are beyond helpful, and the owner has made several YouTube tutorials that break down construction of several steps. They also have a facebook group for sewists that is a goldmine of inspiration. I've made several Nicolette tunics with crew necks and long sleeves and have had them in heavy rotation with leggings this winter.
With spring on my mind, I decided to change things up and make the tee with a scoop neck and 3/4 length sleeves. It took maybe 30 minutes to cut out of about 2.5 yards of fabric, and maybe another 30 minutes to serge it all together. This is a great pattern for batch sewing because there are so few pieces and the construction is so simple.
My coworker was kind enough to take some shots of this make behind our building at work. I was hoping to miss most people leaving, but a few lucky colleagues got to see our attempts at a photoshoot. I'm pretty sure I said "nothing weird going on out here" to at least three people that passed by.
I used bands around the wrists because I hate making hems on my knit pieces. I like the ready to wear look of using bands as well. Most non-sewing friends I have been shocked to see the quality of home sewing can match and even surpass RTW garments.
DIBY has a great tutorial on creating neckbands that took a lot of the fear out of attempting them for the first time. Now I'm a seasoned pro. It doesn't need it, but I top stitched the serged seam with a wide zig zag stitch.
If I may slip in a sewing confession – I HATE HEMMING. I rarely hem knits unless the fabric rolls, but opted to finish this shirt with an improvised hem. I folded the bottom of the fabric up by one inch and pinned it in place. I then folded it up to be right sides together, and serged it to make a band at the bottom. It worked! I didn't have to iron things a million times or use stitch witchery to make it even. I may do this method from now on.
I wore this top to work on Monday, and received a ton of positive comments from my coworkers. While the compliments are nice, the pride and confidence wearing my own handmade items is an even bigger bonus and one of the reasons I enjoy sewing so much now.